Now you have read the story why not get into the Pirate theme…
Can you make up a Pirate dance on your own or in a group from your class (on zoom or at school) using the Wellerman Sea Shanty song.
Can you dress up in a Pirate costume using props from home and perform your dance?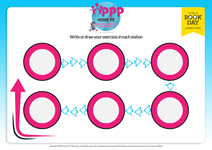 Can you make up a Pirate Fitness Circuit
e.g Squat down and scrub the deck, Press up (to drink some water), Pirate exercises -star jumps, climb the rigging
Can you complete it yourself and/or teach a sibling?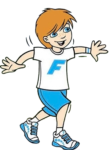 Can you make up your own adventure story which involves you being active throughout it?
e.g. Freddy hopped over the super bright lightning lasers (you would then hop imagining there were bright lasers)
Enter Our Competition for
the chance to win a £50 Voucher!
Post your dance (your one or the PPP one), circuit or active story on our Facebook page for the chance to win a £50 JD voucher. All entries will be judged by Primary PE Planning. Winners will be announced on our FB Page.
[Rules apply: * Adult permission to post onto the PPP FaceBook page  ** Entries to be submitted no later than Friday 5th March 2021]
MORE THAN
JUST

LESSON PLANNING
BE SURE TO TRY OUR OTHER TIME-SAVING TEACHERS TOOLS