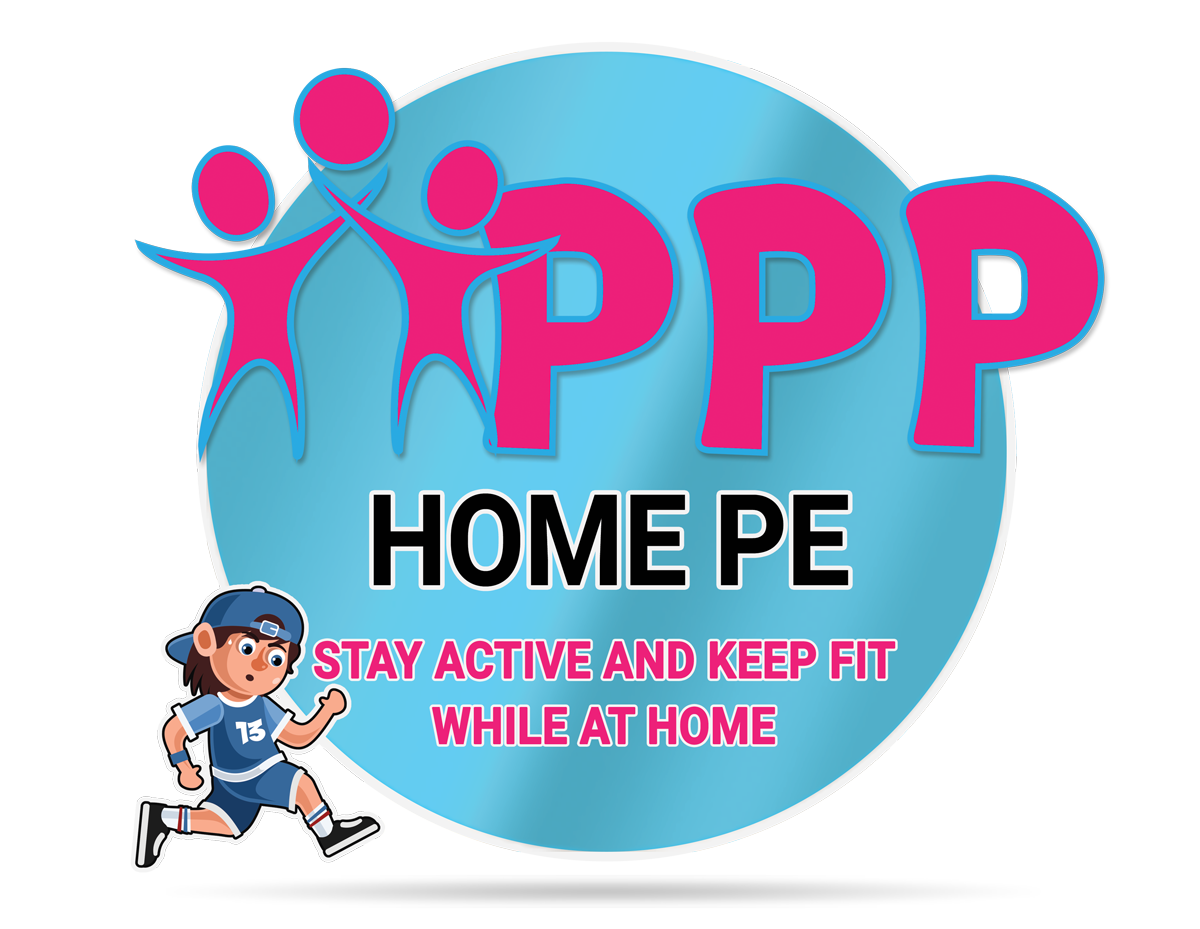 HOME
PE
Keep fit and stay active while you're at home
 Home PE activities are suitable for all children and are devised to be safe for children to complete at home with adult supervision. Children of participating schools are invited to complete our weekly challenge activities and submit their best scores in PPP's Inter-School Competition.
The Activities
Click on the links below to view each activity. Submit your scores to enter our Inter-Schools Competition.
This Week's Inter-School Competition
NATIONAL SPEED  
BOUNCE

 COMPETITION

Practice this challenge activity as much as you can! In SCHOOL SPORTS WEEK remember to visit the Score Centre
and post your personal best score to enter our Inter-Schools Competition. (Closing date: 26th June 22)
SUBMIT YOUR BEST SCORE IN OUR
INTER-SCHOOLS COMPETITION
If your school has entered you will be provided with a unique link, paste this into the tab bar. 
Parents:
You can help your child's school to secure a

free trial

of PPP including our brand new activities such as

Circuit Fitness

&

Yoga
Primary PE Planning is one of the leading providers of PE Lessons Plans and other Teacher's Resources to primary schools in the UK.  So A PPP Membership Plan helps teachers and schools to provide pupils with a varied and high quality PE curriculum.
If you'd like to recommend PPP to your child's school, you can use this form to send the school information about our resources. We'll use the information that you provide to contact the school with an introduction letter informing them of your recommendation and inviting them to benefit from a free trail of PPP.
WANT TO SEE MORE OF
PPP

?
TEACHERS SIGN UP FOR A FREE TRIAL TO SEE OUR OTHER GREAT RESOURCES