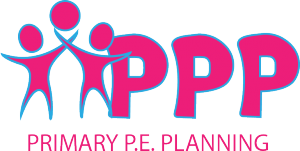 Enrich your school's PE curriculum and help save teacher's time with a low cost PPP Membership Plan
Our Active Advent challenge is a great example of the featured content we release from time to time here on PPP. In addition to this, our members also enjoy access to 100's of PE lesson plans, videos, interactive challenges, as well as some of the best time-saving assessment and curriculum planning tools available anywhere online. You can trial these resources for your school when you sign up for a FREE trial of PPP. There's no obligation to subscribe when your trial ends and this offer is open to schools everywhere.
We have hundreds of lessons available, all complete with progression of key skills, Knowledge Organisers, Progression of Key Vocal and lessons with accompanying videos, audio play lists or pdf resource cards.
Our lessons save teachers time while enabling them to deliver  a rich, high-quality PE curriculum. Our library covers a diverse range of sports and other activity units, along with our PE Inclusion resources.

All Year Groups Covered
EY, KS1 & KS2
Progression of Key Skills for all Units
DOWNLOADABLE TO ADAPT AND KEEP
Knowledge Organisers
Progression of key vocabulary
100'S OF Lesson Plans
MANY WITH ACCOMPANYING VIDEOS, PLAYLISTS, PDFs OR INTERACTIVE FLIPBOOKS
Scheme of Work INCLUDED FOR EACH UNIT
* Video taken from our 5 part tutorial series to help staff learn how to use our Assessment Tool
Easy for staff to complete
Provides you with pupil attainment, swimming and competition data
Supports your School Games award
* Tutorial video and full support available
Progression of Key Skills for all units
MORE THAN
JUST

LESSON PLANNING
BE SURE TO TRY OUR OTHER TIME-SAVING TEACHERS TOOLS