INSTRUCTIONS FOR
TEACHERS
Getting the most from PPP's Inter School Competition.
Overview
Children are asked to complete four timed activities and once finished, they are then able to submit the combined score of the four activities online. Following this submission, teachers are then invited to log in, review and verify the individual scores.
When the Children submit their scores they are awarded with a certificate that includes their name and school, which they are then able to download and print. Verified scores are added to your school total and all participating schools are then highlighted in the 'Inter-Schools Virtual Sports Day League Table' which is 'live' and constantly updated in real-time.
Teachers!
Start by entering your unique code and then when prompted, login to your PPP user account to verify pupils scores
Participation is
easy

for pupils and teachers
Our Virtual Sports Day Inter-School Competition will display different content depending on whether you're a teacher or pupil.
Entering schools will be given a specific, coded link and they can click on this to access their scoring page.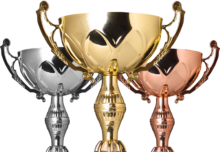 Have a go for yourself
To try out this as a PUPIL just click on the Demo button
To view the verification as a TEACHER click on the Demo button  (you will need to be LOGGED IN to access this)
Buy our
Yoga For Schools

membership plan for just £99 and receive

FREE

ISC registration
Yoga for Schools

Lesson Planning resources Stream our yoga themed lesson plan resources on demand. Engaging COVID-safe lesson plans – all brand new units covering all primary year groups – EY, KS1 & KS2 (Yr3/4 & 5/6)

Inter-School Competition

Includes School registration & Pupil score submission Our ISC is designed to inspire and engage children, whether they are in the classroom or exercising remotely at home. Our program promotes team skills and offers children a sense of group participation while respecting the restrictions implemented by the government
WANT TO SEE MORE OF
PPP

?
TEACHERS SIGN UP FOR A FREE TRIAL TO SEE OUR OTHER GREAT RESOURCES